Construction Trades
Accounting & Bookkeeping Firm With Remote Services And Offices In San Francisco, CA & Mooresville, NC.
Many construction and trade business owners dedicate the majority of their time to working in the field, but few can devote significant time to work on the business. At Symphony Development Group, we are dedicated to providing excellent CFO, cloud solutions, accounting and bookkeeping services to general contractors, specialty trades (including but not limited to plumbers, electricians, HVAC) and home builders. We serve these trades by developing solutions for their more complex business financial management needs.
At Symphony Development Group, we assist by increasing efficiencies in the construction trade processes – estimating, production, accounting and analysis. This will be accomplished with industry specific business software that is designed to increase your profitability, get you completely mobile, in the cloud and reduce your operating costs. Administration costs are also reduced by using software that integrates to your accounting solution and thereby avoids duplicate keying.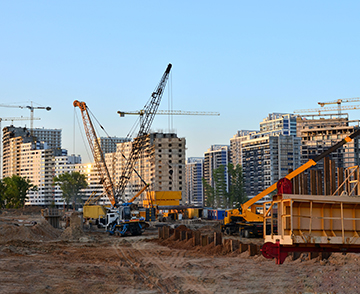 Here are some of the areas Symphony Development Group assists with:
Auditing and accounting

Job costing and budgeting

Internal control reviews

Forecasting and projection engagements

Cost segregation services

Merger and acquisition assistance

Retirement and benefits planning

Estate and gift tax planning

Sales and use tax reviews

Family business and transition planning

Business valuation