Construction Trades
Wellness
Retail & e-Commerce
Manufacturing
Many construction and trade business owners dedicate the majority of their time to working in the field, but few can devote significant time to work on the business. At Symphony Development Group, we are dedicated to providing excellent CFO, cloud solutions, accounting and bookkeeping services to general contractors, specialty trades (including but not limited to plumbers, electricians, HVAC) and home builders. We serve these trades by developing solutions for their more complex business financial management needs.
At Symphony Development Group, we assist by increasing efficiencies in the construction trade processes – estimating, production, accounting and analysis. This will be accomplished with industry specific business software that is designed to increase your profitability, get you completely mobile, in the cloud and reduce your operating costs. Administration costs are also reduced by using software that integrates to your accounting solution and thereby avoids duplicate keying.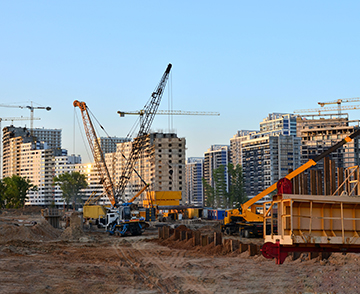 Here are some of the areas Symphony Development Group assists with:
Auditing and accounting

Job costing and budgeting

Internal control reviews

Forecasting and projection engagements

Cost segregation services

Merger and acquisition assistance

Retirement and benefits planning

Estate and gift tax planning

Sales and use tax reviews

Family business and transition planning

Business valuation
Symphony Development Group provides accounting and bookkeeping services for successful wellness centers all over the United States. We work with chiropractic and acupuncture centers, spas, booth renters, and a variety of other wellness centers.
At Symphony Development Group, we combine our practical knowledge of bookkeeping with the tax and accounting skills of a CPA firm. The goal of all business owners is a desire to take their company to the next level. Because of our experience and knowledge in this industry, we are able to share business and financial strategies necessary to help businesses reach this goal. In addition, we provide cloud based integration solutions for your software systems to work together and meet your daily needs.
Not only will Symphony Development Group help you with your bookkeeping and accounting, we will help you work smarter instead of harder, with the right services and cloud based solutions for your business. Shifting your bookkeeping and Financial Management to the cloud reduces overhead and IT costs. We have a plan for your wellness center that will be just the right fit for your needs. At Symphony Development Group we don't only have our clients in mind, but also your clients in mind, the more we help you, the more time you have to help them.
Cloud technology has transformed retail for customers as well as altering the business practices and operations dramatically of our retail-related clients. We are long-time accountants, bookkeepers, CFO's and cloud solution providers to retailers of all sizes, from your mom-and-pop shops, brick and mortar stores and Internet-based retailers to established stores looking for opportunities to improve competitiveness and profitability.
Symphony Development Group's engagement with consumer retail clients includes a wide range of accounting, bookkeeping, CFO and retail specific cloud application implementation. Our retail clients are small to mid-sized companies with both offline and online stores like:
Fashion

Sporting Goods

Apparel

Specialty Food and Beverage
When working with our retail clients, we offer a wide perspective that reflects the best practices in bookkeeping along with implementation of the retail specific cloud based software. This is based on decades of experience within retail and business communities.
In order to sustain a competitive edge in the manufacturing industry, your business must proactively manage competition, shrinking margins, rising costs and rapidly changing technology. At the same time, you must maintain a constant focus on the quality of products and customer satisfaction.
At Symphony Development Group, we specialize in accounting, bookkeeping, CFO and cloud technology services for manufacturing companies. We provide seamlessly integrated solutions to maximize the potential of your business we assist you to uncover inefficiencies in your operations and improve your financial returns. We seek to ensure you fully utilize resources, capitalize on available opportunities and strengthen your business.
Our manufacturing specialists can provide support and assistance in the following areas:
Accounting and auditing

Benchmarking/performance measurement

Capacity planning

Expense reduction

Inventory control

Logistics

Management reporting

Product costing and decision analysis

Projected financial information